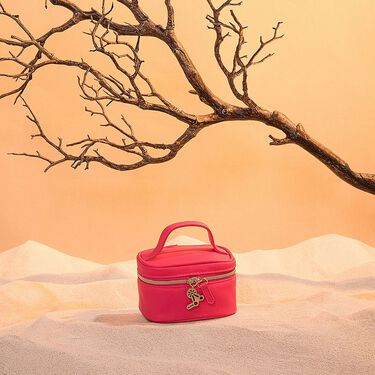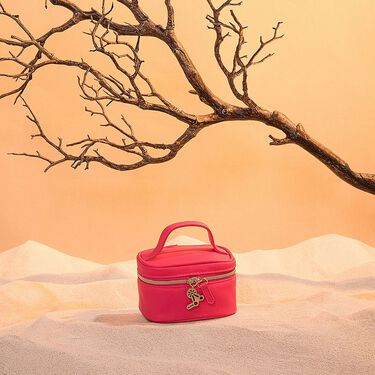 Our Nomad Mini Bag is the perfect way to carry our travel-friendly mini makeup products, so that you can travel lighter.
A mini makeup bag for when all you need is the essentials. The little sister to our big Nomad Bag has the same classic train case silhouette in a mini-me size that fits our collection of cute makeup minis or a full-size lipstick and gloss for quick touch-ups on the go. The pomegranate-pink hue makes it easy to find in your tote.
Divider for easy organization
Contrast liningAsteri embossed logo
Dimensions: H7 x W10.5 cm
Foldable sides for easy packing when empty
The Mini Nomad is a great size for stashing our makeup minis, and is made in a wipe-clean material for easy care.
Vegan leather (polyurethane), nylon, metal hardware.
What our sisters say
This is so cute I
This is so cute I bought two!!