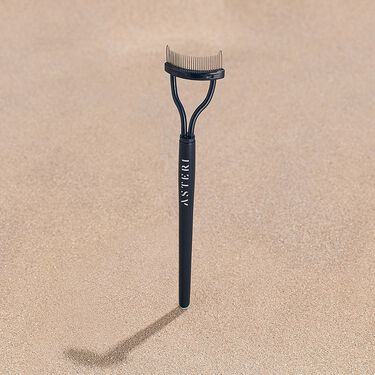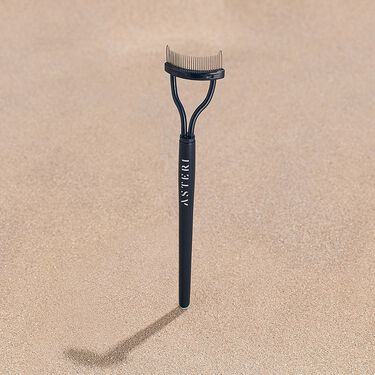 The lash tool you didn't know you needed until now. Our genius comb takes your mascara game to the next level, gently separating lashes and extensions for a visibly more defined and lifted lash look, and effortlessly removing clumps and flakes for flawless mascara.
Great lashes are all about the details. The comb's fine, perfectly-spaced teeth carefully remove the tiniest mascara clumps and flakes while simultaneously lifting lashes for a longer look. On the days you're not wearing mascara, run it through bare lashes for an instant eye-opening effect.
Gently lifts and separates lashes
Removes mascara clumps.
For use on real lashes and extensions
Robust, stainless steel design
Easy to clean
Starting at the base of the lashes, gently comb upwards to separate and lift each lash and remove excess mascara.
GOOD TO KNOW Wash Hi-Def Eye Comb's stainless steel tips in warm, soapy water. Allow to dry completely before reusing.
What our sisters say
helpful in getting clumps out
helpful in getting clumps out